About Clifton, Colorado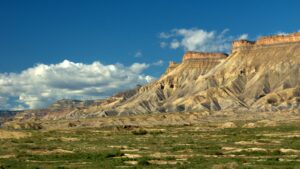 In 2019, Clifton, Colorado had a population of 20.7 thousand people and a median age of 32.8 years old. It has a median household income of $43,452. Clifton's population increased from 20,572 to 20,748 people between 2018 and 2019, an increase of 0.856%.
The five most numerous ethnic groups in Clifton, CO are White (Non-Hispanic) (78%), White (Hispanic) (17.6%), Two or more races (1.68%), Asian (non-Hispanic) (0.882%), and Other Hispanic races/ethnics/or nationalities; persons of any race with origins in Mexico). 0% of the households in Clifton, CO speak a non-English language at home as their primary language.
97.2% of the residents in Clifton, CO are U.S. citizens.
In 2019, the median property value in Clifton, CO was $143,500, and the homeownership rate was 66.1%. The majority of residents in Clifton drove to work alone, with a commute time of 19 minutes. In Clifton, CO, the average number of automobiles per household was 2.
Economy
In Clifton, CO, the median household income was $43,452 in 2019. In 2019, Census Tract 17.05 had the highest median household income in Clifton, CO at $52,042.
In Colorado, males have a median income that is 1.32 times greater than that of females, or $55,618 per year. The income gap in Colorado (measured using the Gini index) is 0.468, which is better than the national average.
Clifton, Colorado's economy has 9.58k employees. The largest sectors in Clifton, CO are Retail Trade (1,582 people), Health Care & Social Assistance (1,256 people), and Construction (1,107 people), with Information ($75,250), Public Administration ($66,000), and Real Estate & Rental & Leasing ($61,014) as the highest paying careers.
Clifton, CO Housing & Living
The median home value in Clifton, CO was $143,500 in 2019, which is 0.597 times smaller than the national average of $240,500. The median property value increased from $138,100 to $143,500 during the period of 2018 through 2019, a 3.91% rise. In Clifton, homeownership rates are 66.1 percent versus 64.1 percent across the country. People in Clifton, CO spend 19 minutes on average commuting to work each day and typically drive alone there. Car ownership in Clifton is comparable to the national average; there are about 2 vehicles per household on average.
Health
The percentage of residents with health insurance in Clifton, CO is 87.8 percent, with 29.6% on employer plans, 36.8% on Medicaid, 8.33% on Medicare, 9.75% on non-group plans, and 3.32 percent on military or VA insurance.
Personal health care expenditure per person in Colorado was $6,804 in 2014. This is a 5.13% increase from 2013 ($6,472).
On average, primary care physicians in Mesa County, CO see 891 patients every year, a decrease of 1.22% from the previous year (902 patients). Dentists, on the other hand, see 1365 people per year while mental health specialists see 300 individuals yearly.
What are the best neighborhoods in Clifton?
Clifton, Colorado's most desirable neighborhoods include Clifton Village South, Fruitwood, and Swan View. If you're looking for a home to buy or rent, one of these popular areas is a good place to start.
Clifton, CO Housing Market
In September 2021, the median listing home price in Clifton, CO was $274,000 trending up 21.8% year-over-year. The median listing home price per square foot was $209.
Top Schools in Clifton, CO
Clifton, CO has 10 public schools that have been deemed good or higher by GreatSchools. There are also two private and charter institutions to explore.
Amenities
You can find dozens of grocery stores, and hundreds of cafes and restaurants in Clifton, CO. We will soon provide other points, such as parks and gyms.
Clifton, Colorado, has a large range of groceries, cafés, and restaurants. Mesa Fitness is the largest gym in Clifton, and there are many fast-food restaurants & other attractions in the area. Other locations will be added in the near future, such as parks and gyms.